Key Markets for the U-EENI University: Emerging and Lower-Middle-Income Countries: Africa, Latin America and Asia-Pacific (India)
The U-EENI University seeks to facilitate global access to higher education at an affordable price, particularly those segments and people neglected by traditional universities. However, the U-EENI University considers strategic the following regions and countries:
Short-term:
Africa. Creation of a University in Africa
Latin America. Creation of a University in Latin America
The Middle East
Medium-term:
India. Campus or Regional University in India.
Southeast Asia
Central Asia
As we can see on the map of Worldwide Gross Enrolment Rates, regions and countries with lighter colours (Africa, Asia-Pacific, Latin America) , offer the greatest growth potential in enrollment in university education (Source: UNESCO).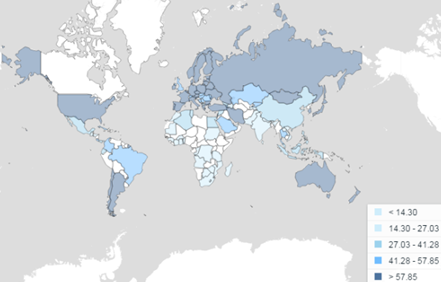 EENI Students in Africa (Burkina Faso)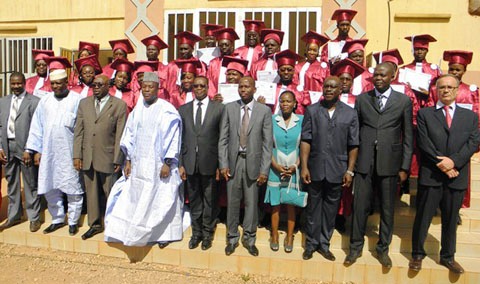 The U-EENI University considers that certain markets, like China and the United States, due to their peculiarities or their level of protectionism, are not viable but through a physical presence of the University (regional campus). So in principle, they will not be considered as key markets for the U-EENI University neither the short nor the medium-term. Although, there is a potential market for their Diaspora.
Comparison between the ability to access to the global market between a Traditional University and U-EENI University: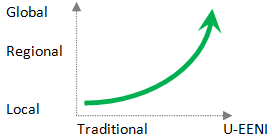 Adaptation Strategy and internationalisation of the U-EENI University
(c) 1995-2017 U-EENI University