Evolution (1995-2017): from School of Business (EENI) to Specialised University in International Business (U-EENI University)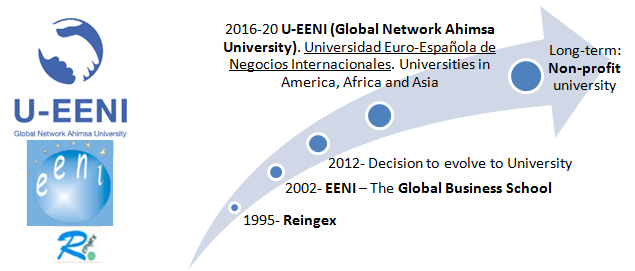 1995: Foundation of Reingex: educational software of foreign trade.
2002: EENI (Global Business School) - Spanish School of International Business
2012: Strategic decision to evolve to specialised University in International Business
2016: Creation of the global network of higher education: U-EENI University (Global Network Ahimsa University)
2017-20: Creation of regional universities in Africa, America and Asia
The Long-term Commitment of the promoters: Non-profit University.
Promoters of the U-EENI University:
Susana Fernández García and Pedro Nonell Torres, founders of the EENI- School of International Business in 1995


Today, the EENI has students in more than 100 countries.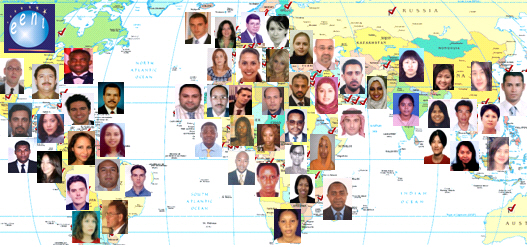 Evolución U-EENI

Évolution U-EENI

Evolução U-EENI



(c) 1995-2017 U-EENI University